City info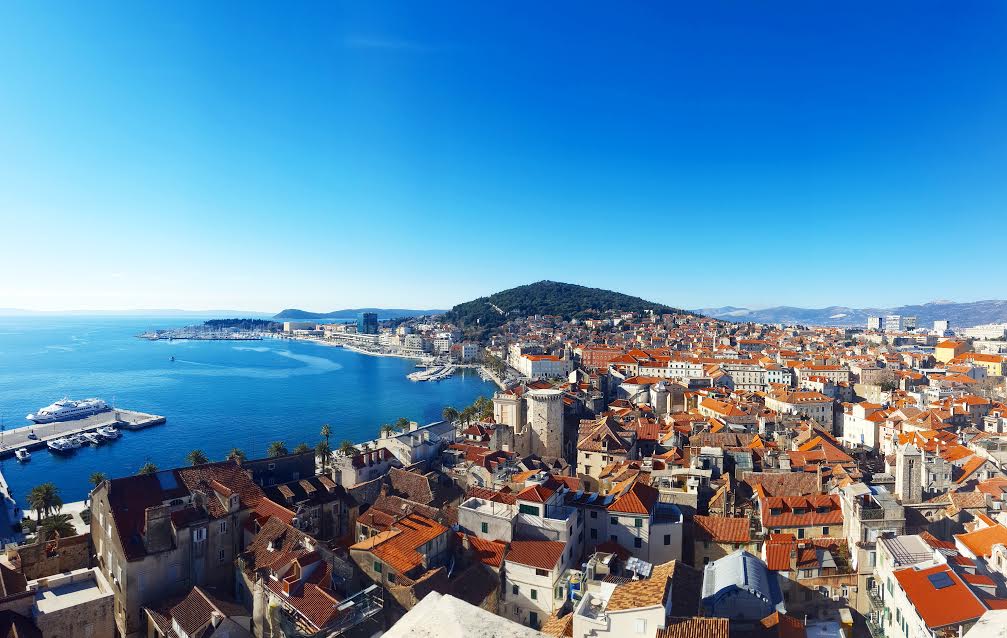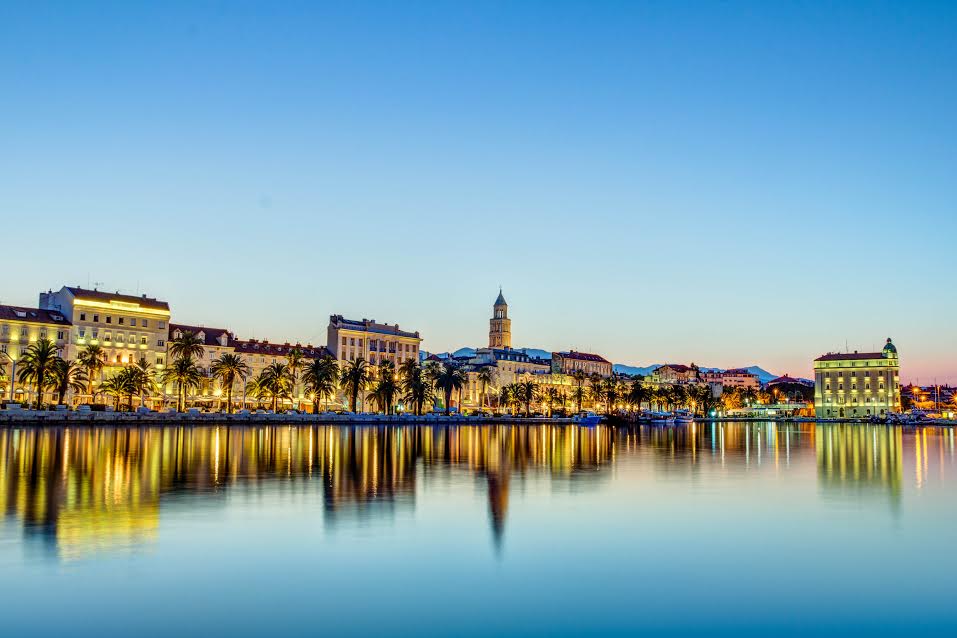 The story of Split is already 17 centuries old, dating to the time the Roman Emperor Diocletian decided to build his Palace right on the peninsula near the great Roman city Salona, where he wanted to spend the last years of his life. During these 1,700 years the Palace slowly turned into a city, which to this day lures with its rich tradition, glorious history and beauty of its natural and cultural heritage. 
Split is a great historical, administrative, economic, cultural, educational, tourist and sport centre of Croatia. Split is the largest city in Dalmatia, the second largest city in Croatia and Croatia's second largest port and third port on the Mediterranean by the number of passengers. The city centre is the old Diocletian's palace from the 4th century, from which the present-day city developed.
Local inhabitants sit in the same cafes, restaurants, shop in the same stores as tourists, giving them the impression that, by arriving to Split, they became a part of the city and its rhythm. The vegetable market and the fish market represent the centre of each family's life in Split, just as the entire social life of this city of 200 thousand reflects on the Riva (waterfront), where every guest should endeavour to have his coffee alongside noisy, temperamental folk of Split. 
Split is much more than glorious architectural scenery. Split is also a venue for excellent gourmet and vine experiences, numerous cultural happenings like film and theatre festivals, exhibitions, excellent museums and concerts, a city which offers eclectic modes of entertainment starting with numerous clubs and bars, through street festivals to events such as Ultra Europe Festival visited each year by up to 100 thousand young people from around one hundred countries of the world. Split with its sport results is something only a handful of cities of similar size around the world can boast about as it is the home of a dozen Olympic medal winners as well as other sports medals.
Split has a Mediterranean climate, characterized by dry and very hot summers and cool, but moderate and humid winters. Average temperature of the warmest month of the year is 22°C, and the coldest 4°C.
Let's walk around the city of Split..
http://visitsplit.com/split-360/grad_split.html

Country info
POPULATION
4 253 000 (2011)
INDEPENDENT SINCE
June 25, 1991
GENERAL INFORMATION
56,594 km² (land) and 31,067 km² (sea)
21 counties, 127 towns and 429 municipalities
National currency: Kuna (HRK)
CULTURE AND NATURE
8 national parks and 11 nature parks
3,000 protected cultural monuments
1,246 islands, small islands and islets
5,835 km intended coastline
Situated in South East Europe, in a region lapped by the waves of the Mediterranean
Croatia has always been a country of interesting intertwinement of central European and Mediterranean cultural circles. Croatia borders Slovenia and Hungary to the north, Serbia to the east, Bosnia and Herzegovina and Montenegro to the southeast. The country also has a long maritime border with Italy in the Adriatic Sea.
According to UNESCO, Croatia is a country with the greatest number of protected cultural phenomena in Europe. This is thanks to its natural-geographical diversity, as well as its specific historical uniqueness. These natural assets greatly impact the development of tourism, social and cultural life. Therefore, today, Croatia represents one of the tourist superpowers of the Mediterranean which is evident by the continual increase in the number of tourists visiting the country. A warm sea, deeply drawn into the European continent, Mediterranean climate, contemporary motorways and a favourable geo-transit position, are only some of the reasons why many foreign tourists and world renowned tourism magazine publishers consider Croatia the most desirable tourist destination.
Croatia is a country that loves and understands sport
Croatia, with only 4.5 million inhabitants, achieved its recognition in the world through major sporting accomplishments of top athletes – Davor Suker (football), Drazen Petrovic (basketball), Goran Ivanisevic (tennis), Janica and Ivica Kostelic (skiing), Blanka Vlasic (athletics) and many others.
Croatia has hosted many major European and international sport events in the last 20 years. The sport events that Croatia hosts are always organized with great care, attention and the highest levels of professionalism as this nation, small by number, is aware that only a great and brave heart can achieve important results.